[et_pb_section fb_built="1″ _builder_version="3.22″][et_pb_row _builder_version="3.25″ background_size="initial" background_position="top_left" background_repeat="repeat"][et_pb_column type="4_4″ _builder_version="3.25″ custom_padding="|||" custom_padding__hover="|||"][et_pb_text _builder_version="3.27.4″ background_size="initial" background_position="top_left" background_repeat="repeat"]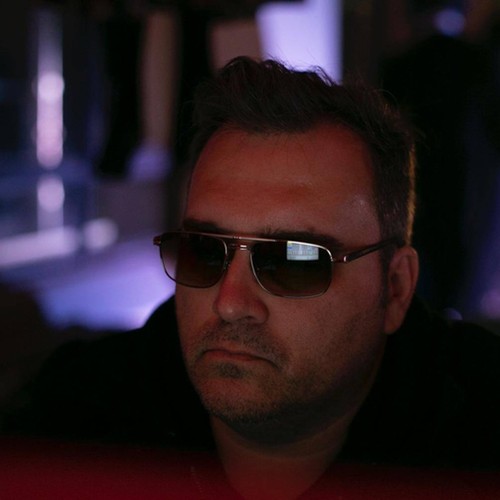 Phil St George is a lead singer, musician, songwriter and producer.
Born in Paris, he grew up in Toulouse and started his artistic career in the early 1990s, playing jazz guitar and leading combos throughout France.
By 2001, Phil St George broadens his artistic abilities and appears more and more as a vocalist. Performing in musicals or singing in jazz, latin and funk bands, he always shows the same pleasure to be on stage. By the late 2006, gathering many skills gained from his previous projects, he sets up a small home studio and began to work solo. In 2007, four personal covers are completed and it's the starting point for a new solo career.
Mixing his former influences to electronic instruments, he plays, he sings and he produces a unique style. A brand new kind of performer is created; pushing the charming but old-fashioned crooner into the electronic music of our era. Electro-funk beats, Eighties-flavoured keyboards and insistent pop melodies are the base of every song.
Medea's Visions – 2019, is a performance between dance, acting games and improvisations. It was created around various texts from Grillpartzer, Euripide, Dario Fo, George Bernard Shaw and 12 sculptures from the artist Valerio Berutti. Directed by Alessia Sinischalchi. There is a live photography and music performance during the show. This album is the soundtrack of that multidisciplinary project.
[/et_pb_text][/et_pb_column][/et_pb_row][/et_pb_section]