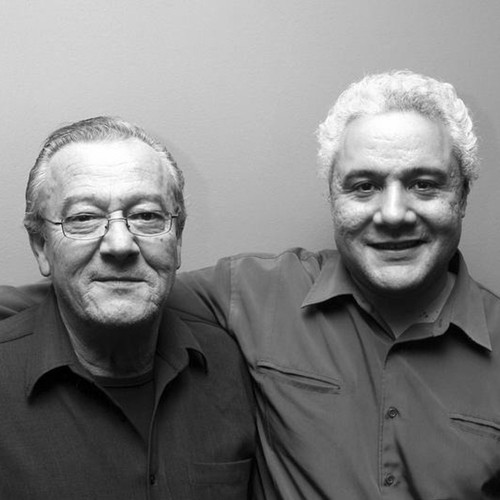 Uruguayan by birth, Ciro Perez is an integral part of the history of popular music in the Rio de la Plata. We remember his immense success with Alfredo Zitarrosa and his collaboration with the Maestro and friend Roberto Grela for the record "From Grela to Gardel". From the very first rehearsal, they became very close friends and played with the greatest: Edmundo Rivero, Rodolfo Mederos, Toto Rodrigez, Dino Saluzzi. Ciro Perez moved to Paris in the early 80's to join bandoneonist Juan José Mosalini and played with Argentine musicians living in France such as Gustavo Beytelman, Walter Rios, Roberto Lara. Ciro Perez is one of the last tango legends. One of the last direct links with a rich and flourishing era of Buenos Aires music.
Today he is recognised as one of the greatest living tango guitarists. His participation in the international tour Café de los Maestros (Gustavo Santaolalla) is testimony to this. An icon for young people who learn the style from him. His guitar style is a reference: fluid and refined, he is directly in the vein of Maestro Roberto Grela. His wisdom and his perfect knowledge of the guitar and of tango make him a rare and precious musician. He is one of the last voices that still bridges the gap between the old guard and the future generations.
Vidal Rojas is the son of the famous Paraguayan musician Virgilio Rojas. Since his childhood, he has had a taste of Tango and has played with the family's friends: Atahualpa Yupanqui, Violeta Parra, Martin Torres… In 1981, he met the great tanguero guitarist Ciro Pérez and became his disciple. With him, he learns the tango guitar style of Maestro Roberto Grela. In 1984, he played at the famous Parisian tango temple "Trot-toirs de Buenos-Aires" alongside Reinaldo Anselmi, Sandra Rumolino, Jairo, Haydée Alba and met the cream of tango musicians: Horacio Salgan, Julian Plaza, Ruben Juarez, Mario Nuñez, Gustavo Beytelman, Juan José Mosalini, Enrique Pascual, Walter Rios…
In 1995, he moved to Toulouse where he founded the "Ganzua Trio", and anchored his work in the "voice-guitar" tradition of Carlos Gardel and Edmundo Rivero. Intuitive guitarist, subtle and sought-after arranger, his delicate style is marked by jazz influences.