Carmen Martínez-Pierret 
is a Spanish pianist noticed by critics for her "deep and true sensitivity" and her natural ability to reveal "the hidden face of music".
Described by the newspaper Le Figaro as "a pianist who shakes things up", she expressed her interest in other forms of artistic expression from an early age and the desire to escape the traditional recital setting by creating original, cross-disciplinary projects.She likes to tackle rare and mystical repertoires – such as the music of the Catalan composer Federico Mompou. As a committed soloist, she enjoys defending the works of female composers (from the 18th century to the present day). The search for silence in music is also part of her spiritual and legal quest. Her taste for contemporary music has enabled her to create works for which she is the dedicatee; but she is also an interpreter who is attentive to the classical and romantic heritage.
Carmen currently forms a duo with the actor Eric Pierrot. In 2013 they created together the literary concert "Résonance(s)", a commission of the Festival "Notes d'Automne" around the music of the Catalan composer Federico Mompou. Their new show, "Entre deux guerres", bears witness to this historical period, bringing together poems and music by Apollinaire, Owen, Eluard, Prévert, Poulenc, Rachmaninov and Kurt Weill. For the latter she also collaborated with the soprano Laia Falcon. Carmen Martínez-Pierret was a student of Manuel Carra and Carles Marquès as well as of the Brazilian pianist Luiz de Moura Castro – assistant to Lili Kraus at the University of Texas, then professor at the Hartt School of Music. She perfected her skills with Paul Badura-Skoda, Josep Colom, Nina Svetlanova and Claude Helffer.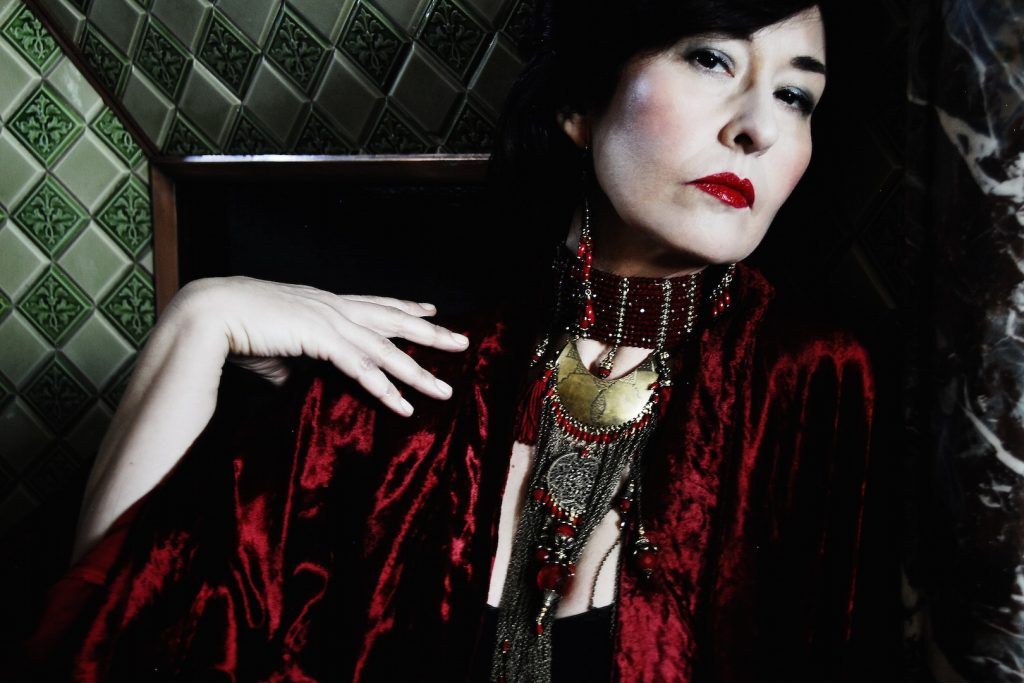 She performs in recital at major venues in Spain – Teatro Real, Instituto Cervantes, Fundación Juan March, Sala Berlanga and Auditorio Conde Duque in Madrid, Festival Internacional de Música Contemporánea de Alicante, Noches en los Jardines del Real Alcázar in Sevilla, Festivals "Hoy, Compositoras" and "Ellas Crean" festivals in Madrid, Girona and Barcelona Auditoriums, "Menéndez Pelayo" University in Santander, Marshall Academy in Barcelona, "Eduardo del Pueyo" Auditorium in Zaragoza, "Musical Spring" and "S'Agaró" Festival in Girona, Modern Art Museums in Mallorca and Lanzarote… – and abroad: International Piano Week in Óbidos, Auditorium Saint-Pierre-des-Cuisines in Toulouse, Festival "Tons Voisins" in Albi, Classical Concerts in Epinal, Festival "Notes d'Automne", International György Sébók Academy and Festival "Piano aux Pyrénées", Rencontres Musicales de Calenzana, Festival "La Musica" in Sarasota, University of Hartford, Cello Festival in Beauvais, etc.
She is passionate about chamber music and has performed with Gérard Caussé, Clara Cernat, Lluís Claret, Michel Lethiec, Joan Enric Lluna, Alain Meunier, Marie-Paule Milone, Aurèle Nicolet, Denis Pascal, Pavel Vernikov and the Toulouse Chamber Orchestra, among others. She performs in duo with Angel Luis Quintana, principal cello of the Spanish National Orchestra, and with the soprano Laia Falcon – Grand Prix of the Salzburg Mozarteum in 2010.
She played the role of the composer and pianist Pauline Viardot in the programme "Mujeres en la Historia" on Television Española (TVE 2).
ROUND ABOUT MOZART – 2019
"Carmen Martínez-Pierret performs Mozart; Guillaume de Chassy responds, improvising in his dual language of jazzman and classical musician. Un fuego cruzado" pianístico tremendamente lúdico, para escuchar Mozart -y la improvisación- de forma muy distinta a la habitual. "Carmen Martínez-Pierret plays Mozart, Guillaume de Chassy responds by improvising in his double language as a jazzman and classical musician. A playful cross-fertilization around a piano to listen to Mozart and improvisation in a different way. "Carmen Martínez-Pierret plays Mozart, Guillaume de Chassy answers her in his double role of jazzman and classical musician. A playful crisscross round a piano – to listen to Mozart as you know him and discover him anew in improvisation. "
Carmen's discography, unanimously praised by the music press, reflects her musical commitments. For the Ventilador Music label she recorded "Lalai", devoted to the works of the composers Pauline Viardot, Lili Boulanger, Fanny Mendelssohn, Clara Schumann and Grazyna Baczevicz, among others; for the Sello Autor label she has recorded the complete piano works of the Spanish composer Marisa Manchado ("Water and Dreams"); and "Requiebros" ("Gallant Compliments"), with the cellist Angel Luis Quintana, which brings together rare works by Cassadó, Falla, Nin, Ginastera and Piazzolla (La ventana azul label) Recently she recorded Mompou's 'Música Callada' ('Music of Silence') for the label La Nuit Transfigurée.
She is a member of the jury of prestigious international competitions, such as the Epinal Piano Competition and the Bordeaux Quartet Competition. A sought-after teacher, she has taught at the Conservatorio Superior de Música and the Juan Pedro Carrero School in Barcelona, as well as at the Ecole Normale Alfred Cortot in Paris and the CRR in Rueil-Malmaison.
Carmen Martínez-Pierret is also the artistic director of the Academy and the International Festivals Pirineos Classic & Jazzetania, which take place in the Spanish Pyrenees.